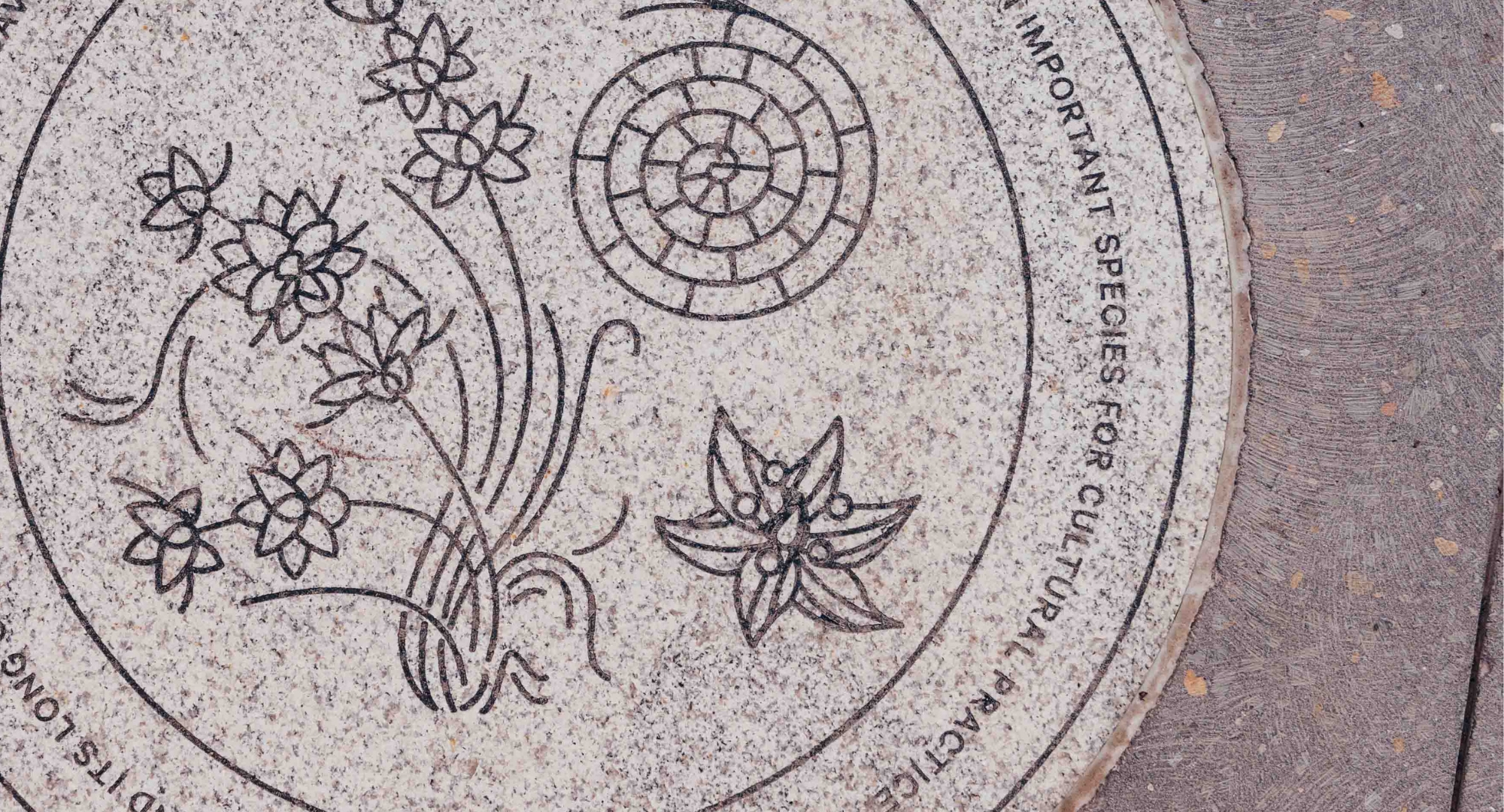 Bush Tucker Garden
As we built our brand new, sustainable precinct on the site of the historic Brisbane Fruit and Produce Exchange, we made a promise to honour its history and tradition while also celebrating the local area's rich culture and ancient heritage. Our Bush Tucker Garden embodies all of those promises and more, which is why we're so proud to have it situated at the heart of our Heritage Lanes retail precinct.

Featuring all sorts of native plants like Warrigal (Warrigal Greens), Lemon Myrtle, Gulalung (Finger Lime), Tuckeroo (Native Tamarind), Katwort / Keeng-a / Buin (Pig Face), Daalgaal, Goongum (Illawarra Plum) and Kangaroo Vine, our bushtucker garden in Brisbane is a fascinating educational experience as well as a wonderful space to explore, relax and soak up some natural surroundings in the inner city.

To enable people to better understand and enjoy the plants and produce located in the bush tucker garden of Heritage Lanes, we have developed recipe cards for each individual plant species. These recipes have been created in partnership with Blaklash Collection and Three Little Birds. Together, we wanted to do our part in facilitating the journey towards a more sustainable future by utilising local and native produce to create delicious dishes with a modern twist.

From Sri Lankan Finger Lime Pickle to Native Turmeric Latte to Apple to Lilli Pilli & Native Violet Jam, this free recipe book has all sorts of creative and delicious treats for you to try. So whether you want to taste something new, want to dazzle dinner guests with some impressive recipes, or are looking for a fun and educational activity to do with the kids on a rainy day, there's something in it for everyone! To access these recipes, or for more information about the native species featured in our bush tucker garden, click here.