Social impact: Micah Projects BBQ December 2020
On 17th December a site BBQ was hosted to raise funds for our charity partner, Micah Projects. A raffle was carried out at the BBQ, with prizes donated by Heritage Lanes subcontractors Precision Interiors, Heinrich, Micos Group, Fredon and Aus PT.
Through the generosity of the site workers purchasing raffle tickets we are pleased to report we raised $4,800 for Micah. Funds raised will assist Micah in strengthening their response to inequality and injustice through Micah's Homelessness and Housing Fund (Housing First).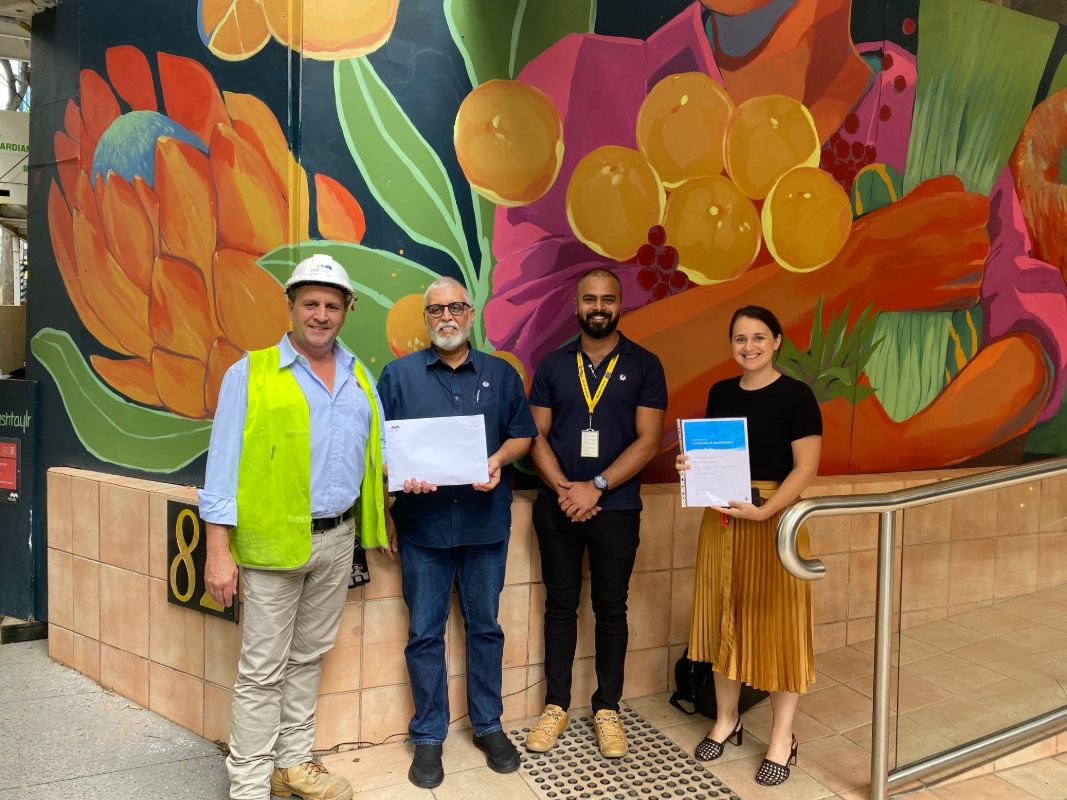 Pictured is Mirvac staff Steve Cupples and Sam Collins presenting Saad Farooqui and Jim DeCouto from Micah the donations following the BBQ.