Outdoor Gallery Artist Talk with Daniel Sherrington
Brisbane City Council's Outdoor Gallery transforms Brisbane's laneways and city streets into imaginative, curious, and engaging spaces.
<play/ground> currently on display at Heritage Lanes and throughout Brisbane City, explores how our modern lives are busy with work and responsibilities and living a balanced and playful life. While remaining grounded is essential to finding and maintaining joy in our day-to-day physical and digital lives.
<play/ground> celebrates the existing playful charm of Brisbane as a concrete playground, while reminding us of the importance of daily routines connecting us to the planet that houses and nourishes us. Five artworks by Daniel Sherrington are currently on display at Heritage Lanes on Ground Floor as part of this exhibition.
#FLOWERS_V3.1 (2022), UNTITLED (PANORAMIC FALSEHOOD) (2022), #FLOWERS_V3.2 (2022), #FLOWERS_V3.3 (2022), UNTITLED (FABRICATE LANDSCAPE) (2022)
Join <play/ground> curators @MCRT.Studio as they chat with artist Daniel Sherrington and explore is work, registration is not required for this event and all are welcome to attend.
Design your dream interior with Brisbane-based artist Daniel Sherington. In this hands-on collage workshop, you can look forward to browsing the pages of second-hand magazines, wrangling with children's scissors, and maybe even receiving (unsolicited) design advice.
Materials will be provided and participants are encouraged to bring images of their own favourite interior objects to incorporate into their collage
Tuesday 7 March 2023
Workshop 1- 11:15-12:00pm
Workshop 2- 12:30-1:15pm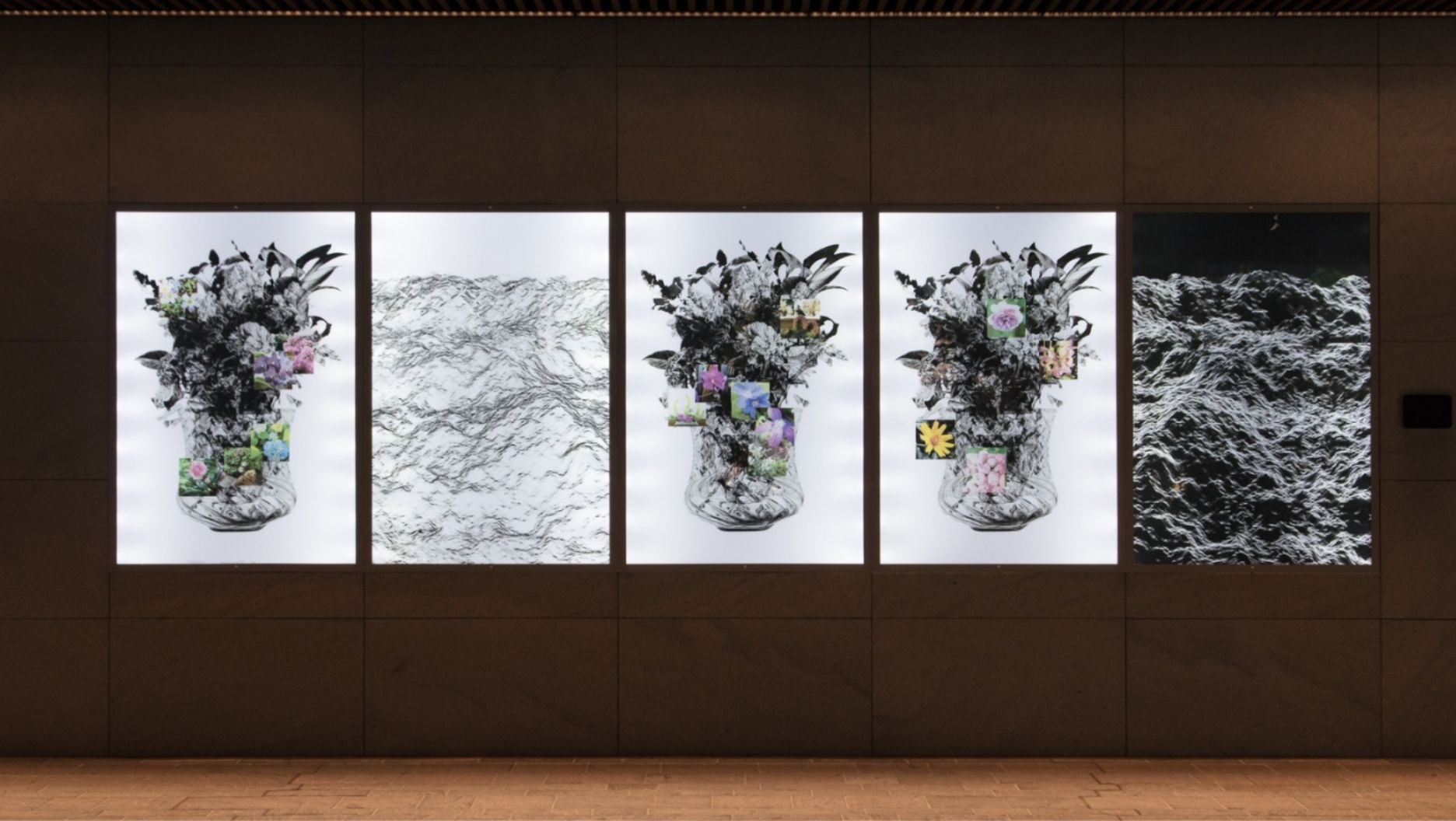 Daniel Sherington is a Meanjin/Brisbane-based artist whose practice filters traditional art-making processes with a digital means of production. Sherington's works are circulatory in nature, with images often iterated, reworked and dispersed amongst new contexts and materials to adopt different meanings.
In these artworks, Sherington depicts computer-generated spaces that challenge the traditional mode of painting often associated with Australian landscapes from the colonial era. By reframing the established art canon, these works offer a fresh digital view of the ground that houses us, presenting the idea of a landscape rather than the landscape itself.
Image Courtesy: Institute of Modern Art, Photographer: J Ruckli.